Auto Pages: Car-Related Events

Concours 1998

Always a good time, though I enjoy the Concorso Italiano at the Quail Lodge even more. That's where I photographed the Lamborghini Countach and Ferrari F40 below.






Ruf Porsche Turbo

This is one of the most fearsome-looking sports cars I've ever seen. It's a Porsche 911 (993 series Turbo, I believe), modified by German company Ruf. Though the rear wing could have been more imaginative, the car looked better than these pictures can convey. It's as fast as it looks, too, I hear.

These pictures were taken at the Porsche tent at the Monterey Historic Races at Laguna Seca Racetrack in August, 1998.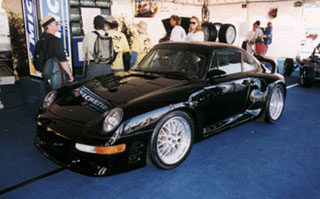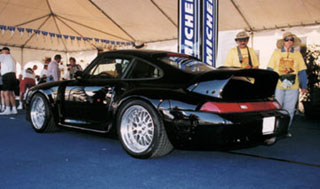 [top of this page] · [1999] · [2000] · [2002] · [BMW M3 Page]


Copyright © 1997-1999 John Turkel. All rights reserved.

Last Modified October 15, 1999

http://www.yoy.com/