For Sale: Nikon and Compatible Camera Equipment
Nikon N90s Camera Body with Nikon MB-10 Grip and Nikon MF-26 Databack - $325.00
The N90s is an excellent, professional-quality 35mm camera body with fast autofocus, almost 4fps film advance capability and Nikon's matrix metering system. The camera body is in excellent condition and works perfectly. The Nikon MB-10 grip provides a portrait-oriented two-stage shutter release plus alternate battery configuration and a better overall grip and balance to the camera. The MF-26 databack looks rough but works perfectly. It provides date/time imprinting and pre-programmed exposure bracketing, which is very useful when shooting slides. Package includes original back, N90s owner's manual, MF-26 owner's manual.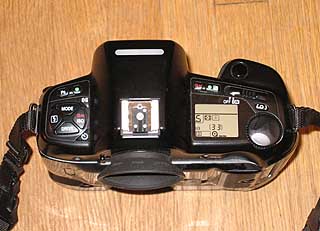 Nikon SB-26 Speedlight Flash - $155.00
This is the most powerful, best-respected flash in the Nikon line. Excellent coverage for wide-angle through medium distance shots. Has slave capability. Works beautifully with Nikon's matrix metering fill-flash. Includes owner's manual, leatherette pouch.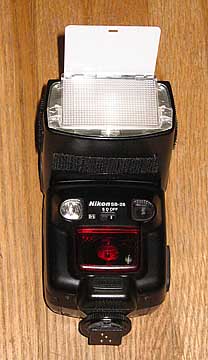 Nikon SB-20 Speedlight Flash - $65.00
This is a very powerful, versatile flash, especially well-suited for those shooting with Nikon manual cameras. Just services and ready to shoot.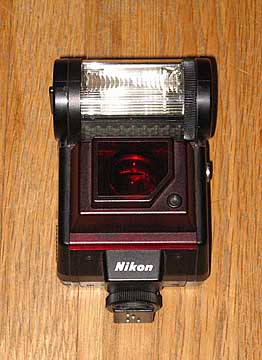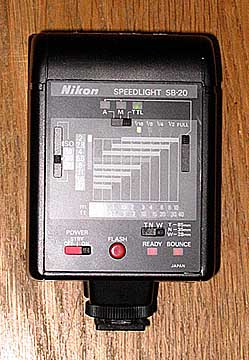 Sigma AF 400mm f5.6 telephoto lens - $275.00
This is a sharp, long lens, excellent for shooting wildlife or auto racing. Lens has integrated tripod-mount ring and slide-out hood. Works perfectly in auto-focus and manual modes with the Nikon N90s. Includes lens caps and case.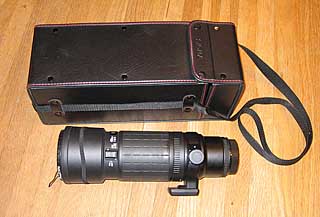 Nikon AF-D Nikkor 20mm f2.8 rectilinear wide-angle lens with hood - $295.00
An excellent lens for shooting dramatic panoramic shots or architecture. Fast and very sharp. Includes HB-4 hood, lens caps and original box. Photo coming soon.
Nikon MC-30 Remote Cable - $29.00
This cable provides a two-stage shutter release for many of the Nikon camera bodies, including the N90s. It is invaluable when shooting portraits, low-light subjects etc.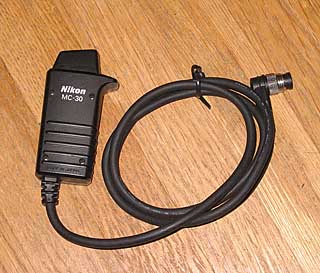 Sigma APO Tele-Converter 1.4x EX - $145.00
This is a Nikon-mount AF-D compatible teleconverter providing 1.4x magnification to get that last bit of focal length when you need it. Includes lens caps and padded case.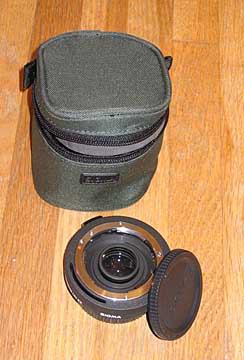 Contact me if interested.

Click on images to see larger version

For Sale: Sony Video Camera Equipment
Sony VCL-0637H Wide-Angle Lens Adapter - $55.00 obo
This is the higher-quality Sony wide-angle adapter for use with digital cameras and camcorders, including the Sony DCL TRV-950 MiniDV camcorder. This item is new, in perfect condition and in its original packaging. I was told when I purchased it that it would work on my camcorder, but the salesman was wrong. I waited too long to return it, so now I've got to sell it myself.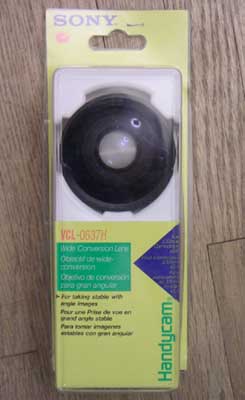 Contact me if interested.

Click on images to see larger version

[top of this page]


Copyright © 2005 John Turkel. All rights reserved.

Last Modified August 3, 2007.

http://www.yoy.com/

Visit [an error occurred while processing this directive] since July 15, 2005.