For Sale: Miscellaneous Items
Sony VCL-0637H Wide-Angle Lens Adapter - $55.00 obo
This is the higher-quality Sony wide-angle adapter for use with digital cameras and camcorders, including the Sony DCL TRV-950 MiniDV camcorder. This item is new, in perfect condition and in its original packaging. I was told when I purchased it that it would work on my camcorder, but the salesman was wrong. I waited too long to return it, so now I've got to sell it myself.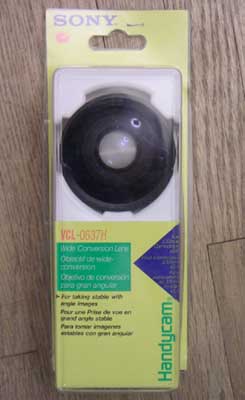 Titanium Sword Cane (new) - $185.00 obo
I bought this just before going into the hospital and found that I cannot use it. Unfortunately, I can't return it, either. I bought it from Fashionable Canes (click here for details). "A very unique, lightweight and strong titanium sword cane with a sterling silver knobbed handle. The shaft has a very distinguished and beautiful matted finish that looks classic with any attire. Along with the smooth hand-crafted silver handle that feels comfortable in grip, you can turn this cane into a sword in a matter of seconds. This sword cane has a 20" long steel blade that is held in by a patented click-lock system until it needs to be instantly pulled out instead of other procedures that would slow down access... Cane Weight: 1.10 pounds... Cane Lengthfrom 37"... Approx. Weight Limit: 220 lbs...." Not for sale to minors or where prohibited by law.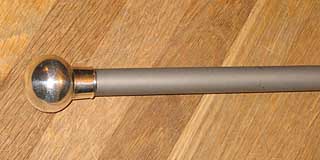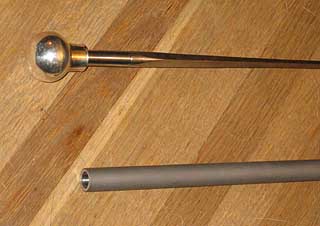 Oceanic Chute 2 BCD with Oceanic Air XS - SOLD!
This weight-integrated BC is size Large and has a 45 lb. maximum weight capacity. It has steel D-rings, two removeable weight pouches that are easy to load and easy to ditch if necessary. There are also trim wieght pouches on either side of the tank mounting area which can accommodate four or five pounds each Also included and installed is the Oceanic Air XS inflator and secondary air-source (regulator), which eliminates the need for an octopus (backup 2ns stage regulator). Everything works perfectly. I've used it primarily for tropical diving for a few years.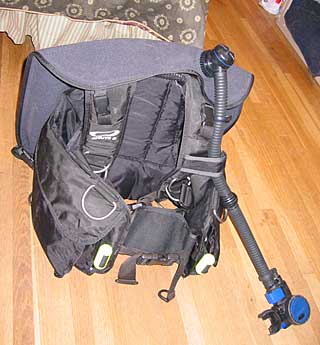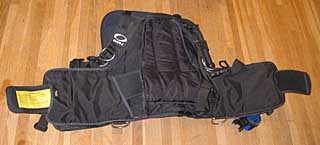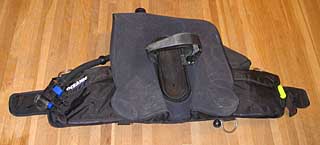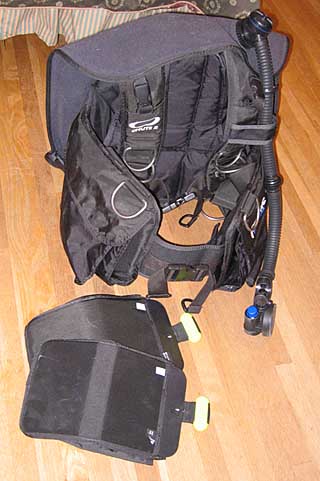 Radio Shack Radar Detector - $40.00 obo
Model number 22-1647, made in Canada. Most likely made for Radio Shack by BEL Electronics. Detects X, K, Ka and Laser. Has 'dark' mode, adjustable volume, highway and city modes, signal strength indicator. Includes visor clip mount. Power cord not included (you should be able to get this at any Radio Shack for less than $10.00.
Contact me if interested.


[top of this page]


Copyright © 2003-2005 John Turkel. All rights reserved.

Last Modified August 3 2007.

http://www.yoy.com/

Visit [an error occurred while processing this directive] since March 14, 2004.