SOLD: 1988 Porsche 944 Turbo S Race Car
Complete Race Car, Never Raced!
Silver Rose metallic Porsche 944 Turbo S with white and red interior, one of about 700 US cars for that year. I purchased this car in February, 2001 with about 96,000 miles on it. It was in very good condition and used only as a fair-weather road car in Utah.

If you have questions about this model, see my Porsche page.

I've put on only a few hundred miles since then at two driver's education events while sorting the car (ignore the odo reading, it was replaced at around 79,000 miles and documented). The car is fantastic, tossable, quick and smooth. I was really looking forward to campaigning it. It will qualify for Porsche Club Racing Group E, Time Trials in Gourp KS. It can also be qualified in NASA series quite easily, as well as any private club events. Check your local SCCA chapter to see if/how it can be run with them.

This car is not currently registered for the street, though, with minor modifications to the exhaust system, it can be registered (I have the stock catalytic converter). The factory safety belts and the driver's side airbag are intact.

The motor is just being rebuilt now (of course to Turbo S spec/parts), including modifications to crankshaft for improved high-G/high-RPM oiling. The 90,000 mile major service was performed within the last four-hundred miles, including all new fluids, new water pump, all new belts, new distributor caps & rotors, new tires, new brake pads & rotors. We also checked/fixed the wastegate, the clutch, all seals and lines, etc. The car is ready and eager to run!

Performance Modifications:

Koni adjustable shock inserts in front, Koni shocks rear
400 lb. front springs
968 Club Sport front sway bar and adjustable 30mm rear torsion bar
Front shock tower brace (not actually installed when photo taken)
Pagid Orange brake pads
Gas-slotted "Frozen Rotors" front, gas-slotted rotors rear
Toyo Proxes RA1 DOT competition tires, 245/45-16 all around
Borla "Bullet" muffler

Safety Equipment:

Momo Top NASCAR driver's seat
Auto Power 5-point camlock harnessess (driver and passenger)
Momo steering wheel
Fire Extinguisher
Full welded six-point safety cage with door bars and padding

Asking $16,900.

Contact me if interested.

Click on images to see larger version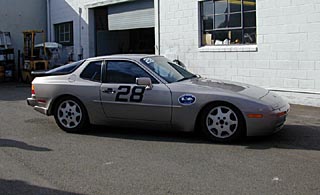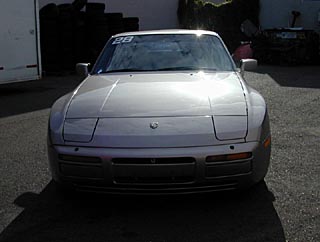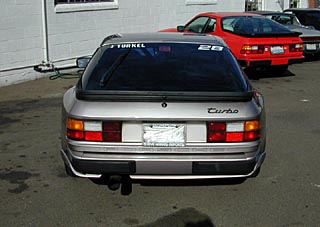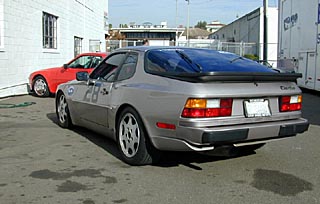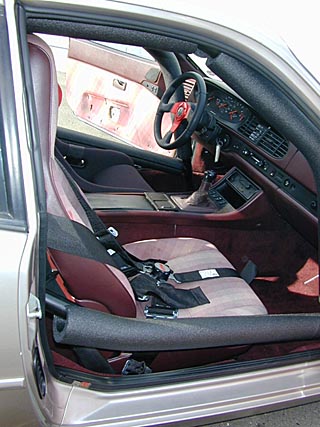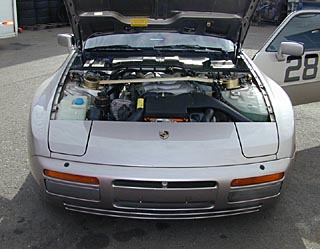 [top of this page]


Copyright © 2001-2006 John Turkel. All rights reserved.

Last Modified August 15, 2006

http://www.yoy.com/

Visit [an error occurred while processing this directive] since August 9, 2002.
2,402 visits December 26, 2001 to August 9, 2002.